Filter results:
PRIVATE APARTMENT CAORLE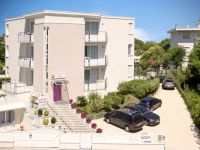 Villa Clara
West
The apartments Villa Clara are situated at just 20 metres from the beach: Spiaggia di Ponente di Caorle, in street D. Alighieri. There is a wonderful view of the sea from each apartments, they can be ... [
Continue
]
clicca per vedere la posizione sulla mappa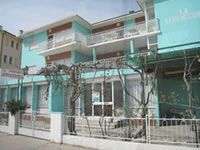 Residence La Serenissima
East
The Residence La Serenissima is situated in a quiet seaside area near the centre of Caorl All apartments are equipped with an electronic safe, hairdryer, TV-SAT, iron with ironong board, microwaves... [
Continue
]
clicca per vedere la posizione sulla mappa
Private apartments for rent in Caorle
Private apartments on Adriatic Coast: If you want to be on vacation at home the ideal solution is to rent an apartment in Caorle. A holiday in a private apartment allows you to enjoy a completely relaxing holiday, without time restrictions imposed by hotels and hostels. Compared to the residential apartment has no reception service, are provided directly to the keys and you can run you in your holiday independently. Generally the apartments are distinguished in Caorle one, two, three and four.