Tips for a trip to Venice, starting from Caorle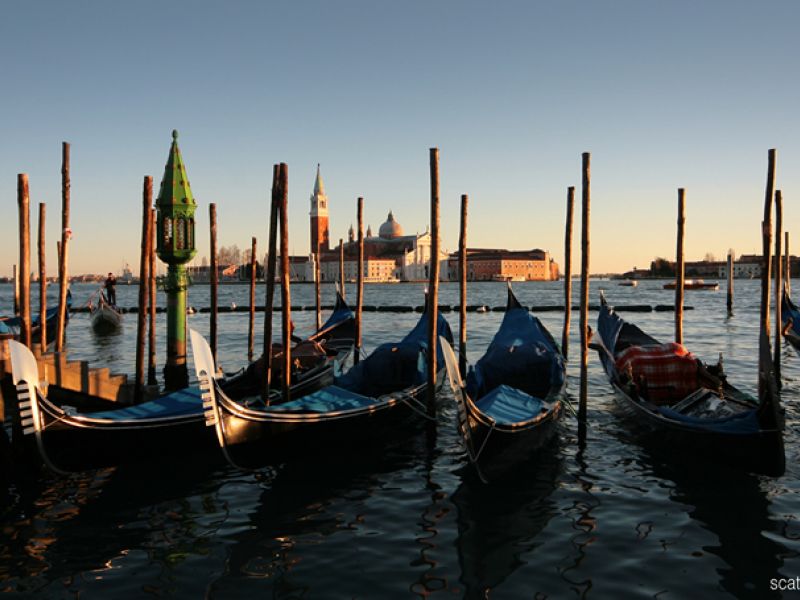 Caorle is no more than 60 Km from Venice. Organize a day visit to Venice is very simple. Choose from the ferry, bus, or your machine.
With the boat will Caorle each day you can embark from 'old fishing port. After about two hours sailing along the coast, you will be landed on the Riva degli Schiavoni, just a few steps from Piazza San Marco. A trip exciting, fascinating sea!
With the 'bus, the' A.T.V.O. offers a multiple ticket, which includes the vaporetto from Piazzale Roma, economic and interesting!
With your car you can choose to go to the nearest train station, San Dona di Piave, San Stino or Portsmouth (less than 28 Km) and go by train to the station of Saint Lucia, recommended in busy periods .... Carnival!
Or you can go by car to Punta Sabbioni with ample parking, eye to abuses, and embarking on motorboat to Venice, perhaps passing through the islands Burano, Murano, Torcello ... very picturesque!
The possibilities are different each one can choose the most pleasing, we suggest that the sea will give you a unique emotion coming by water.
Once in Venice, the classic signs, we indicate the points of reference Piazza San Marco, Rialto, etc..
You will discover step by step street after street charm of a open air museum. The most visited city in the world, the original and only awaits, from Caorle you can go during your beach holiday, a visit to one of the jewels of Italy.
For any suggestions or advice please contact the hotel or agency or titolarte Campground your host will be happy to advise you.