The Church of Our Lady of the Angel of Caorle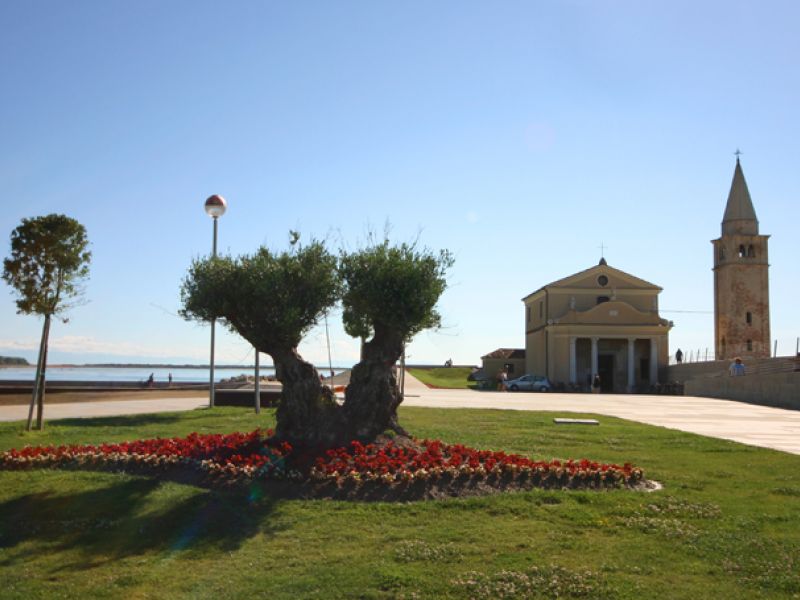 This small church is situated along the promenade and has been overlooking the Adriatic sea for centuries. Known as the fishermen's church, it hosts their patron Virgin Mary of Caorle, the "Madonna dell'Angelo". Full of stories and legends it is definitely worth a visit. The locals of Caorle are devoted to their "Madonna" and organise a magnificent religious event every five years to celebrate and honour her.
Historical Town Centre "Rio Terra" Where there were once canals that streamed along the centre and between the buildings, there are now small path ways "calli" that are full of life. The town centre is characterised of colourful buildings and small squares that remind visitors of the Venetian influence on this town. Along these bright narrow streets, tourists can enjoy going shopping, stopping at the various pubs and winebars and just walking along enjoying a tasty Italian icecream.