Aquafollie

---
Golf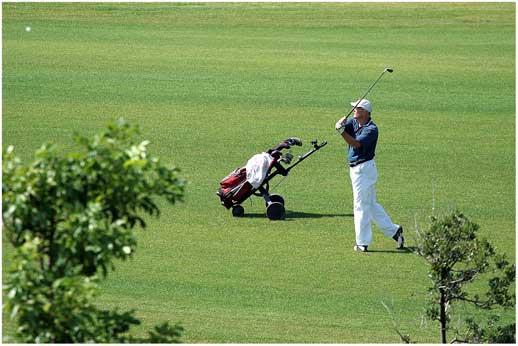 The Golf Club Pra 'delle Torri, located just 7 kilometers from Caorle and Jesolo Lido from 15, is a beautiful sea of 18-hole course, Mt. Par 72 6045. The new 9-hole course, fit for use by spring 2007, ready to surprise you with a charming par 3 overlooking the sea and adjacent to the beach. This course is relaxed during periods of breeze becomes very technical and exciting, well-suited for novice players, but with the wind and the flags well positioned, it becomes difficult even for experts. Here I can get everyone from professionals to those who have never touched a golf club in his life, in fact you can take classes in the field, by professionals as Gianpietro Piccin.
If you want to visit this website.
It can also play mini golf in Caorle, on the beach at Levante and near Village Clock, Sporting at the restaurant.
---
Riding
I CAVALLINI DELLA ROSA

address: via Trieste 5 - Località San Gaetano - 30021 Caorle (Ve)
tel. 331.7448150
---
Tennis
TENNIS CLUB PORTO SANTA MARGHERITA

address: Via dei Greci, 3 - Porto S. Margherita - 30021 Caorle (Ve)
tel. 0421-260485